Join us at
ACDIS Virtual Summit 2021
21-22 April, 2021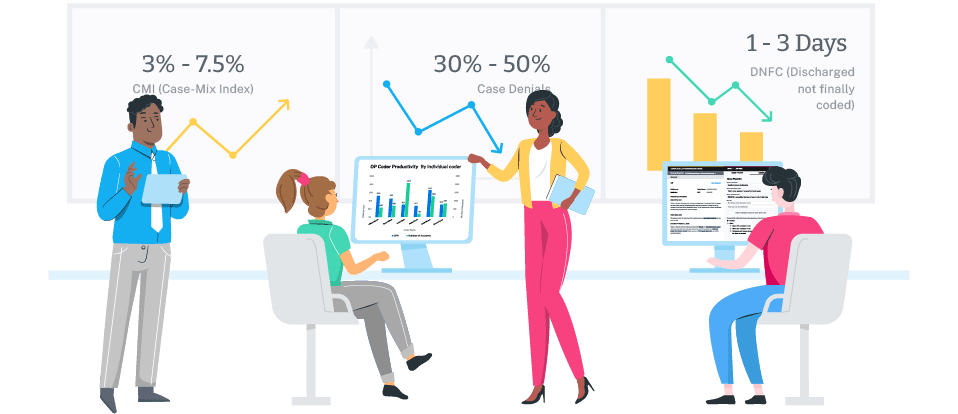 Clinical Documentation Integrity (CDI) built with industry-leading clinical NLP.
Access the true potential of clinical documents with our CDI solution. Automate the review of clinical documentation and queries without using a single spreadsheet.
Intelligent AI Assistant
Case-prioritization impacting quality & revenue
Enabling CDI to work smarter, not harder
Document with Compliance, Faster
Auto-suggested queries with audit trail
Streamlined query process
Smart, Real-time Analytics
Show CDI impact & value
Monitor, Analyze & Improve performance
Quality Metrics
Flagging cases for HACs, Readmissions & PSIs
Real time alerts for HACs, Readmissions & PSIs
Agile Implementation
Vendor-agnostic EHR integration
Implementation & Interfaces within 4-6 weeks
Breaking Silos at Work
Single collaborative platform
Optimize operations
RSVP for Demo
Register to watch a live demo by our Director of Customer Success, Vivek Menon, on 22nd of April at 3PM ET of our CDI Software and get a chance to win exclusive $100 Amazon gift voucher.
Learn more about our other AI-based
mid-revenue cycle management solutions.
Copyright © 2021 EZDI, Inc.